Interior Garden Solution is the private label product of a scientifcally formulated solution designed to clean and shine live foliage plants. It's a silicone based product that effectively, with one application and no rinsing or wiping, removes dirt, dust, and water spots from the foliage without clogging plant pores. The Plant Ranch is the executive distributor for this product. Please call us for pricing and questions.
32oz Ready-to-use Spray Bottle
Be sure plants are hydrated before applying igs Foliage Cleaner. A cool, shaded environment is ideal for spray application. Do not spray when the sun is shining directly on the plant or when it's extremely hot. Do not apply to plants with extremely tender leaves, i.e. Bananas, African Violets, and some tender leaf Alocasias.
Apply igs Foliage Cleaner with a spray bottle or backpack sprayer for large jobs. Spray until all leaves are covered and the solution is dripping from the leaves. There is no need to wipe leaves. Plants such as Schefflera Arboricola, that have heavy residue, may require a second application or an increased ratio of cleaner to water.
DON'T PANIC – igs Foliage Cleaner will dry unevenly and your plant may appear to have blotchy leaves. Your plant will have a beautiful clean luster once the leaves have dried (4-6 hours).
igs Foliage Cleaner does not have an oil composition and is safe on most floor coverings but will create a slick surface if the floor is not protected.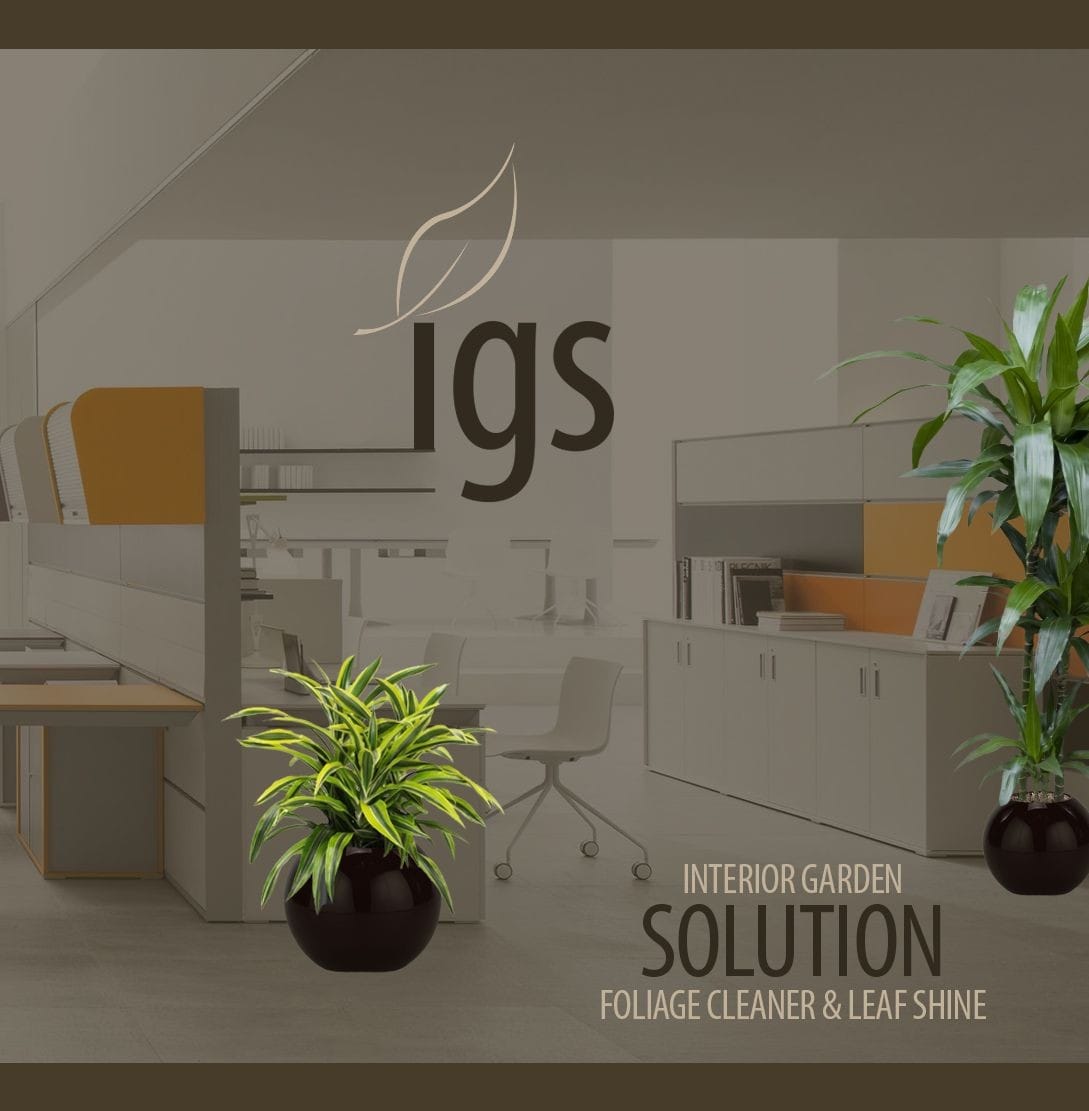 Warning: Keep out of reach of children. Buyer assumes all responsibility for the safe handling and use of this product.